Main content starts here, tab to start navigating
GOOD GRIEF!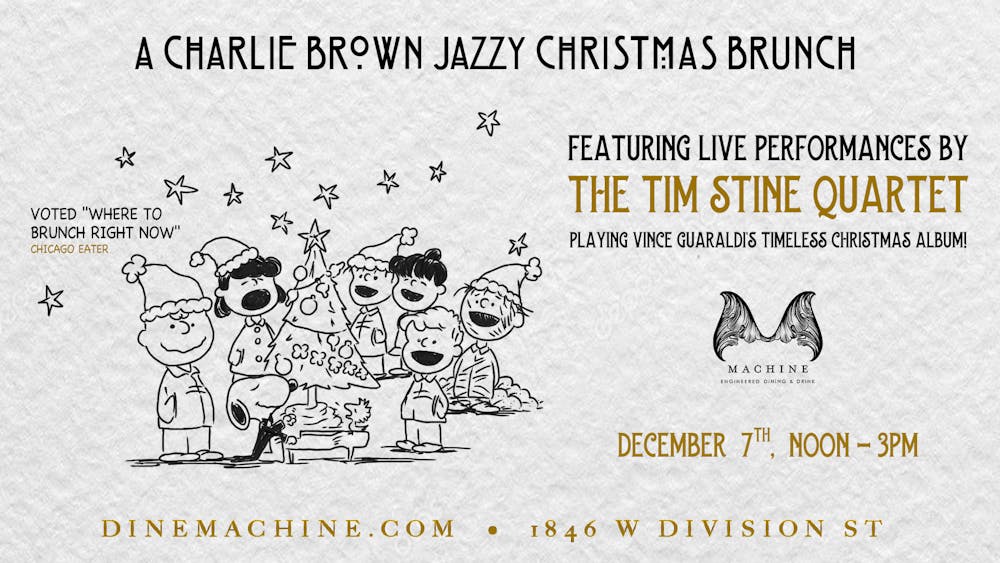 Featuring Live Performances By The Tim Stine Quartet Playing Vince Guaraldi's Timeless Christmas Album!
Enjoy Machine's Acclaimed Brunch Experience With Our Spectacular Winter Cocktails & Decadent Food Offerings All While Indulging The Senses In A Live Performance Of The Classic Holiday Album "A Charlie Brown Christmas" From Decorated Composer Vince Guaraldi. No Ticket Purchase Necessary, Just Standard Brunch Reservations Or Walk-In's Welcome!