Main content starts here, tab to start navigating
Build-Your-Own Flower Crown
A hands-on build your own flower crown workshop!
The flower crown (greenery part) will already be made, you will have the option to select the flowers that will go into the crown and you get to insert them into the crown.
We do have three different tiers:
Small - $30.00 for 3 blooms
Medium - $50.00 for 6 blooms
Large - $75 for 9 blooms
** Please note there will be a 5% surcharge and a 15% design fee added to the bill at the end **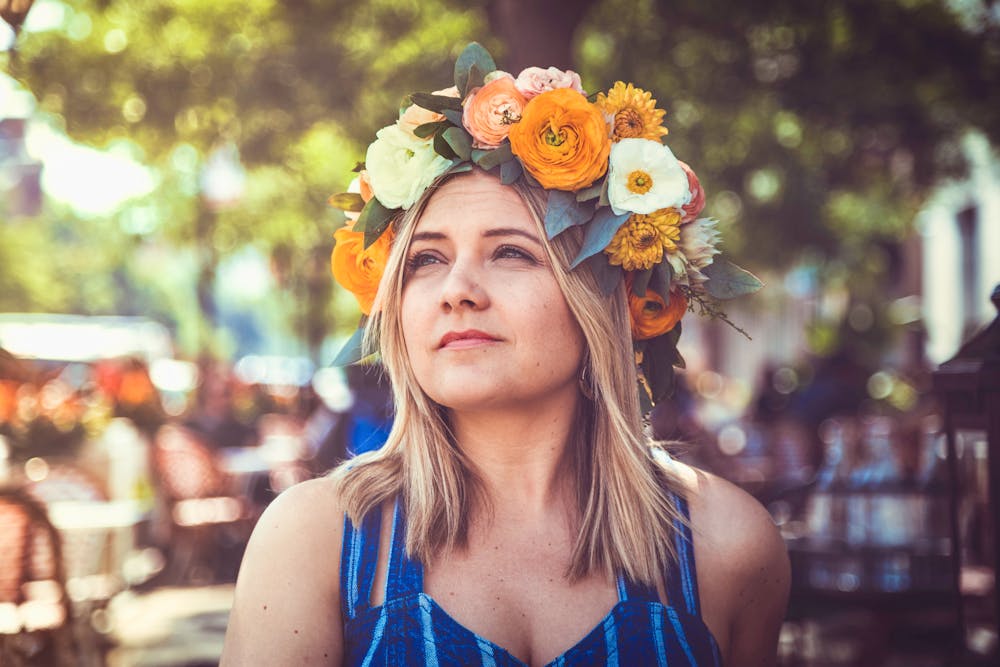 Our florist will roll our flower cart to your table where she will provide information on our florals and she will also provide a demonstration on how to build the crown. Guests can hand pick their flowers afterwards
You have the option of completing the floral workshop at the table or walking over to our florist area and completing this there. This will include picking florals out, cutting the stems and inserting the florals into the crown that you take home after.